Flexion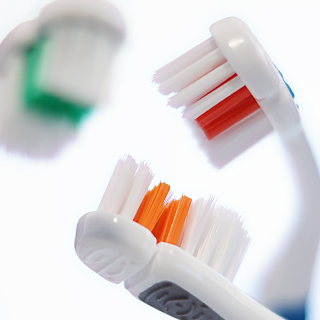 The flexible 2-part brush head of the «Flexion» adjusts very conveniently to the shape of the dentition and the position of the teeth. Due to the flexible brush head, this toothbrush is particularly good for cleaning the insides of the dentition and the back molars.
The mix of sets of bristles and bristle fans, as well as the special layered cut, facilitate optimal cleaning of both the tooth surfaces and the interdental spaces.
Due to the flexibility in the centre of the handle and in the area of the brush head, the pressure on the teeth and gums is balanced, thus preventing excessive scrubbing. These flexible, pliable components convey a novel cleaning sensation.